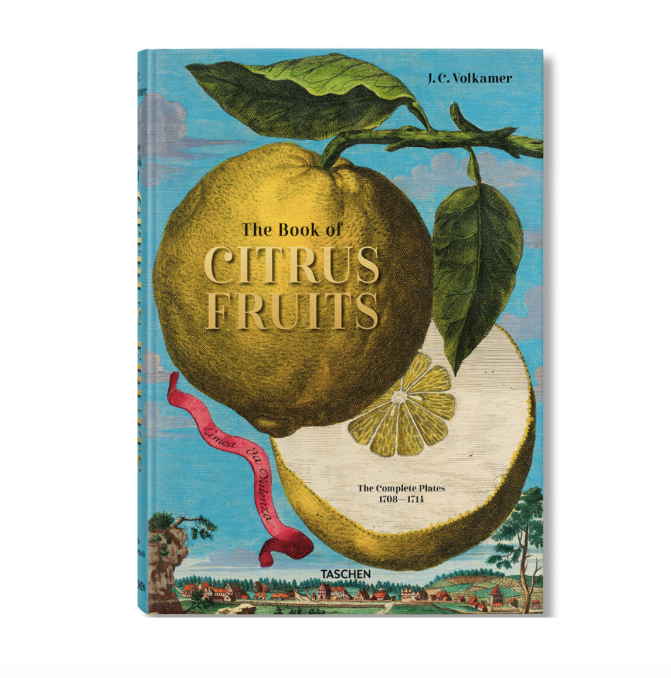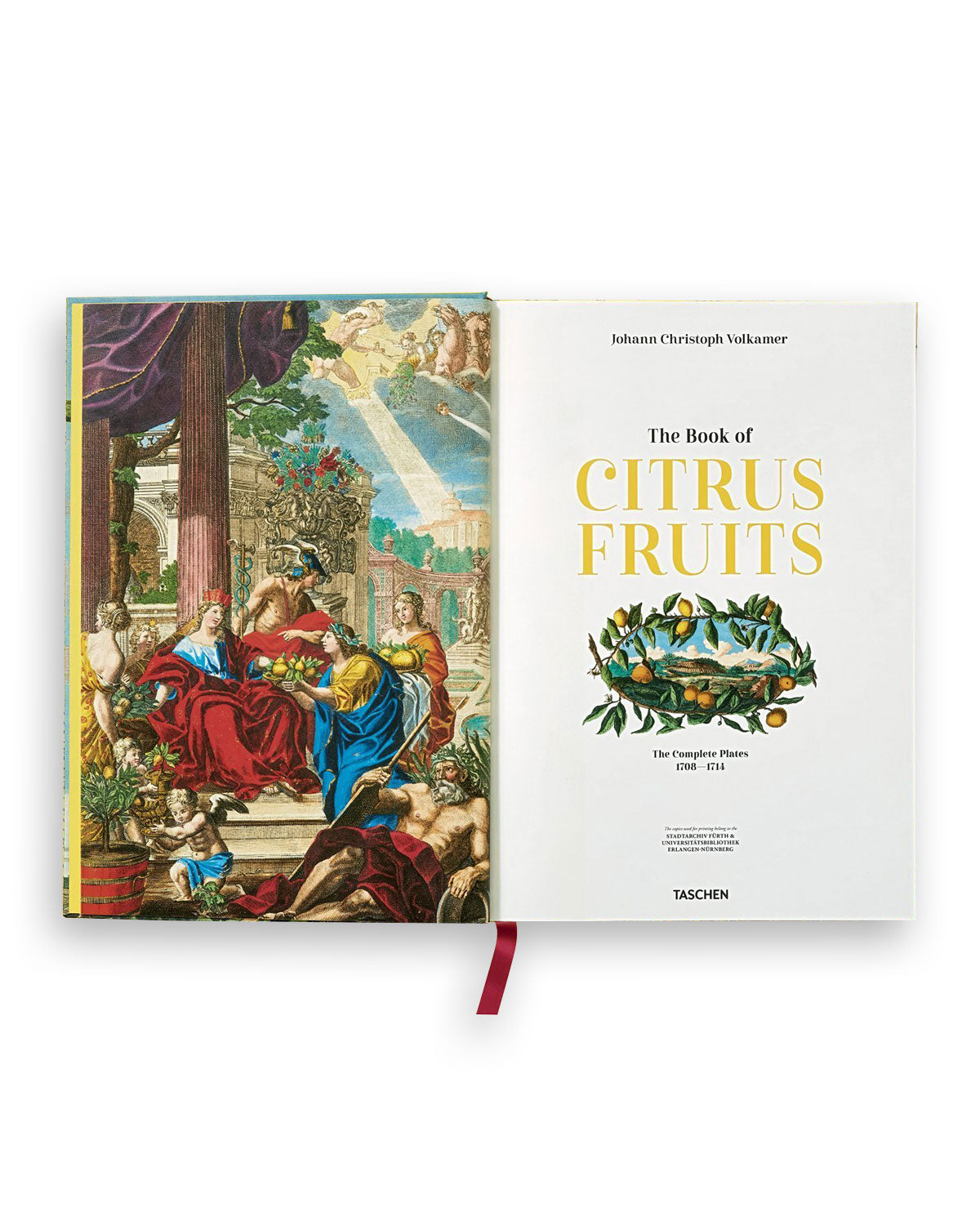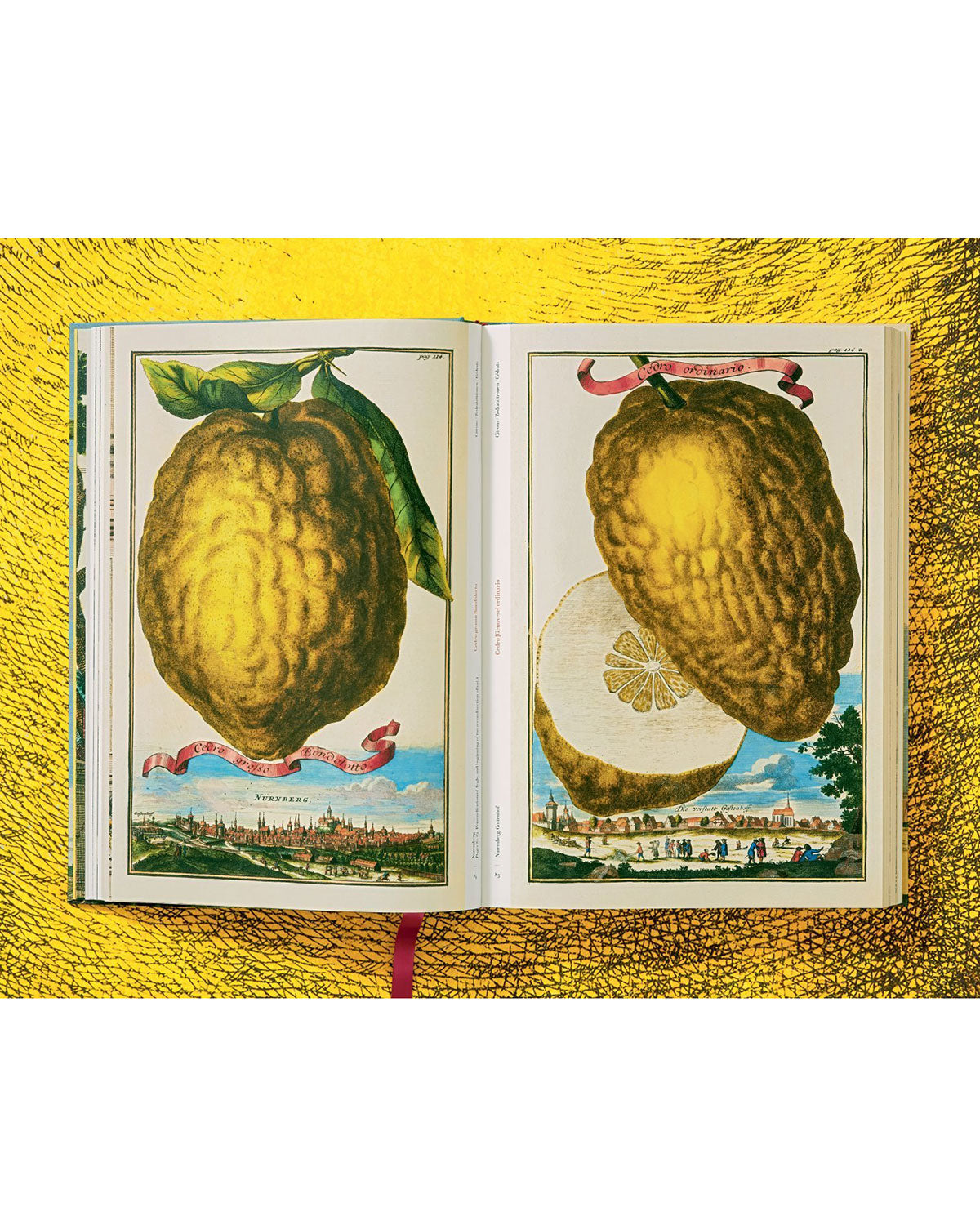 The Book of Citrus Fruits by J.C. Volkamer
Have you ever thought of citrus fruits as celestial bodies, angelically suspended in the sky? Perhaps not, but J. C. Volkamer commissioned an extravagant and breathtaking series of large-sized copperplates representing citrons, lemons, and bitter oranges float like heavenly bodies.
Approx. 15.8"L x 1.8"T x 11.2"W.
384 pages.
Paper.
Made in Italy.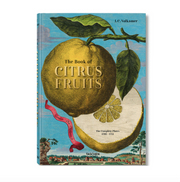 The Book of Citrus Fruits by J.C. Volkamer