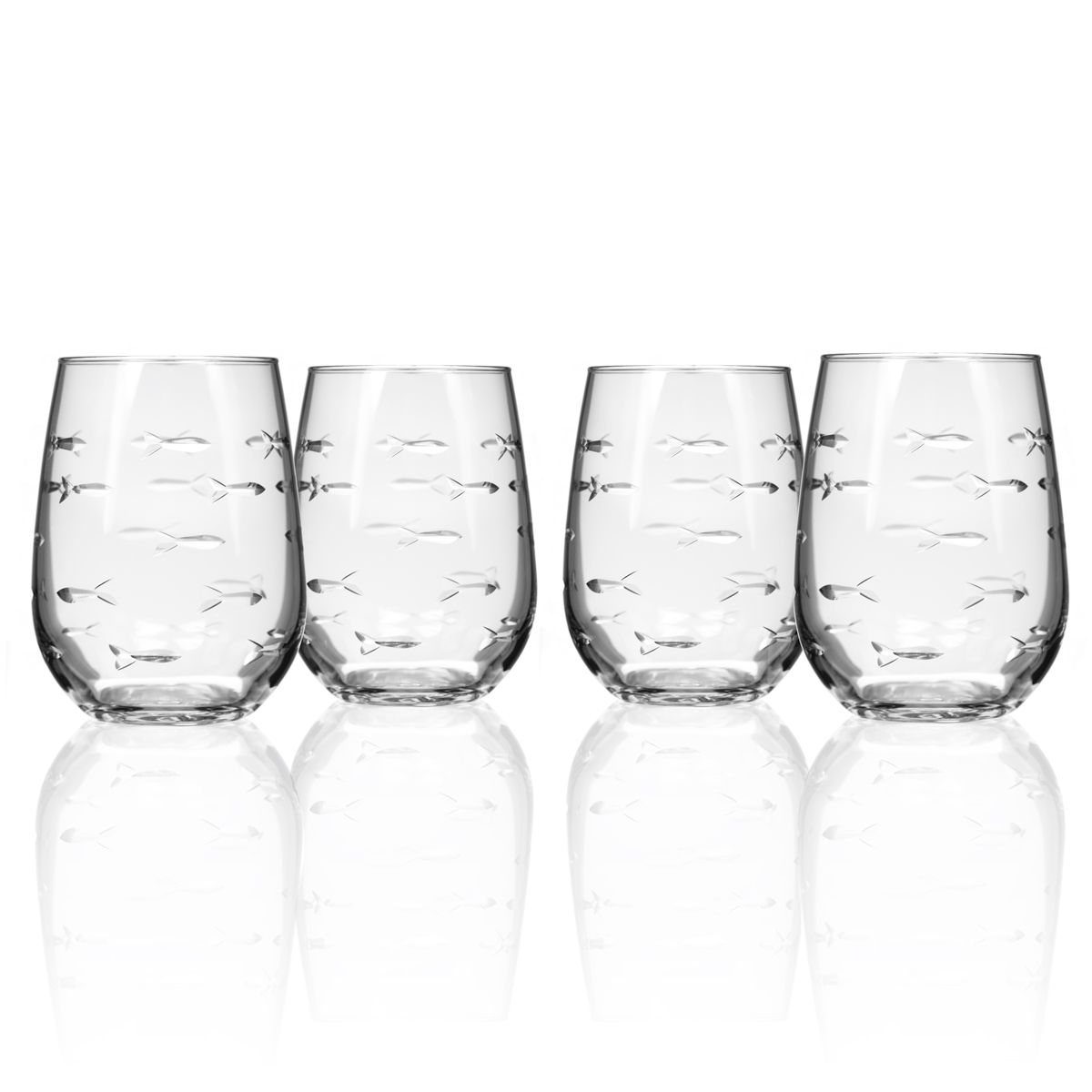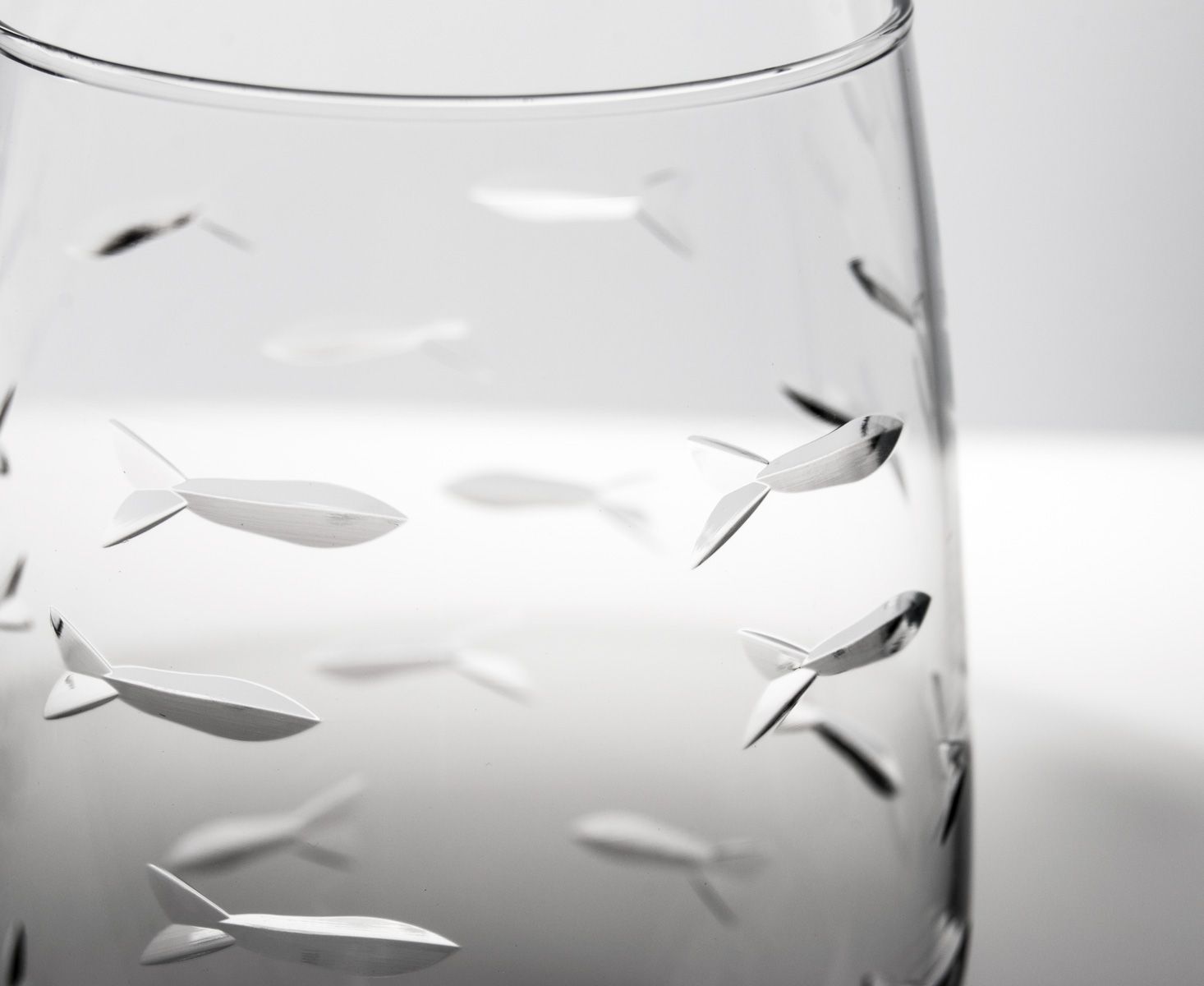 School of Fish All Purpose Stemless Glass
Every now and again we all swim against the current. With School of Fish Collection from Rolf Glass you can embrace the rebel inside you. This diamond-wheel engraved & brilliantly polished glassware artfully depicts a school of fish swimming together, save for one little guy, headed the opposite direction. Sure to be a fast favorite in your household. 
• Dishwasher safe
• Manufactured in the USA
• Diamond-wheel engraved and Polished in the USA
• 17oz
• H: 4 1/2" x D: 3 1/2"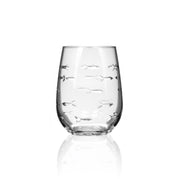 School of Fish All Purpose Stemless Glass